Buying equity shares in upstox for the investment purpose is a very simple process. To buy shares you must have demat and trading account with any financial broker. If you don't have any you can open it from here. Upstox is Indian discount stock broker and have 1 million plus client base their services are extremely very good as compared to other brokers, also there brokerage charges also very less in market.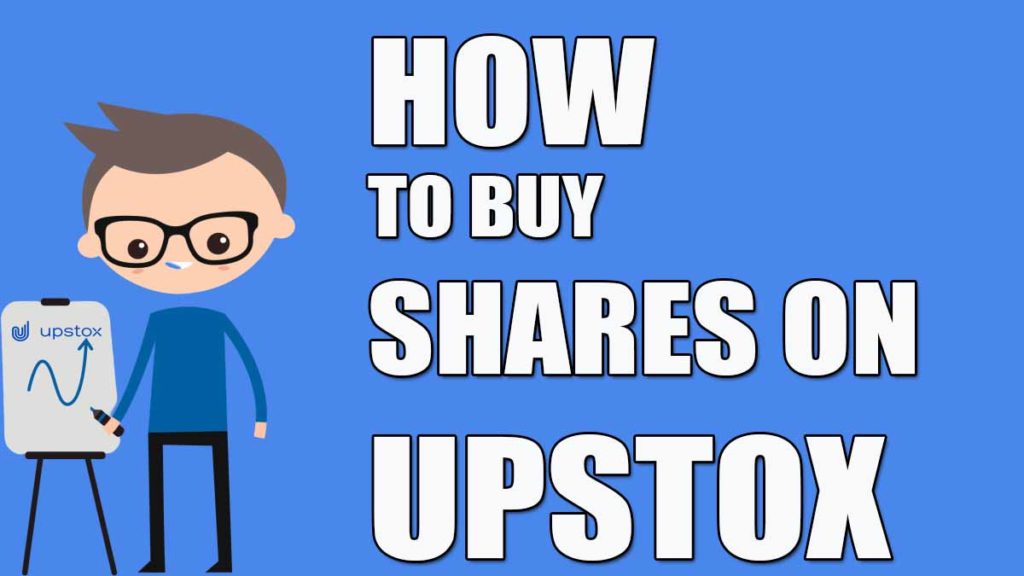 Stock market is the ocean of endless scope of wealth creation and for that you need to invest on that. Buying Shares of good companies and holding it for longer term ensures good returns. You can buy shares of listed companies in Usptox by following the steps mentioned below
Step 1: Login into upstox mobile app by using your login id and password
Step 2: Make sure you have sufficient funds added in your upstox trading account.
You can add funds by netbanking, UPI, Googlepay etc. make sure that you should use same bank account which already linked with upstox.
Step 3: Create Watch list of your favorite stocks or shares you want to buy
Here I am Selecting the State bank of India (SBIN)
Step 4: Click stock from your watch list
a quick overview of that particular stock will open. Here you have to Click on BUY button
Step 5: Placing Buying Order
Enter Quantity of shares you want to buy here I am buying only one share of SBIN,
Select Order Complexity to simple,
Select Order Type to Market (Your order will execute immediately on best available price in market)
Select Product to Delivery, it means the shares you will buy will get transferred to your demat account for indefinite period of time until you want to sell them. Don't select intraday because intraday order positions needed to be closed before market closing, if you don't square off intraday positions your broker will do that before market closing.
Click Review and Check your filled details Like Quantity, Order Type, Position, etc.
Step 6: verify all details and the click buy button
Once you verify all details and the click buy button, the moment you press buy button your order will sent to stock exchange and it will get processed in fraction of second at best available price or you can say current price of share (MARKET ORDER ONLY)
Step 7: To check your order go to Orders and there you will see your order is completed.
Voila. You have successfully bought shares of State bank of India in Upstox Mobile app
Now these shares will get transferred to your demat account and you can hold them for any period you want to, Holding Shares of any company makes you shareholder of that company you also get dividend on those shares, Voting rights etc. So I hope you have understood how you can buy Shares in Upstox. If you want open demat account in upstox you can open it from here or just click the link mentioned below.